Sales period. Customers gone mad, more personal than the shops who, out of any logic I conceived, forget the etiquette of business on both sides. That is business etiquette. Ever heard of it? Let's find out together.
What is business etiquette
Business etiquette is nothing more than a suggestion and therefore to make known the appropriate behavior in every occasion you present yourself in the workplace to professionals.
What is it essentially for? To make sure that you transmit a positive image of the company we work for or of our store by returning customers. Making them spend on us and certainly not making them run away.
Unfortunately, I noticed that this is lacking in the basics not only with sales but more and more on routine days. So I decided to try to summarize in a few lines how one should behave as customers and salesmen. At least the basic rules of knowing how to stay in the world towards others, a minimum, must be known to put into practice no?
The etiquette of the sellers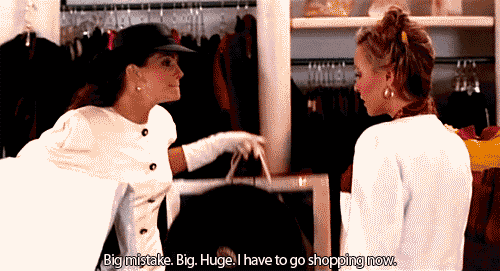 Let's start from the assumption that according to the business etiquette education makes you sell more and rudeness makes you run like hell. We all know this but it is not always put into practice.
A shopkeeper must be able to welcome the customer by putting him at ease. Treating him with respect and kindness even if he was the worst peasant on the face of the earth. He must be able to convey a pleasant feeling for his arrival. Whether you want to accept it or not THE CUSTOMER HAS ALWAYS REASON. It's a fact.
Having said that, an ordinary aspect helps to make the client feel less in awe. Treating him with courtesy and respect is part of that business etiquette that can bring enormous results in personal satisfaction and more sales.
If a salesman insists on selling us a pair of trousers that, for example, objectively and objectively makes us sit like an aircraft carrier certainly won't see us return. As if he doesn't look us in the face while we converse with him or he doesn't pay us the right attention when asked.
It must be said, and admitted, how many customers are not perfect. Much less sympathetic. But at that precise moment they want their problems to be solved honestly to get out of the store happy, improved and feeling even more beautiful.
Customer etiquette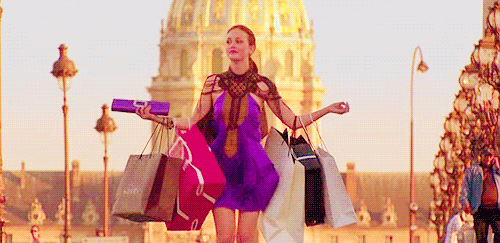 On the other hand, customers must enter the store by greeting and adding a "Can I take a look?" Rather than a "I need your help, I'm looking for…" as appropriate. In this way we will avoid salesmen who jump on our necks with the classic phrase "Do you need?" If I need, I ask right away. If I want to take a look because I have no idea what I am looking for or simply want to stay on my own and use the first question myself and call you when I have decided. We are not all the same. I go to days first. Sometimes I demand they follow me, sometimes I want to let me do it and this is up to us clients to politely let them understand.
The salesmen of Kiko and Foot Locker, for example, while knowing very well that it is a marketing strategy called to them from the upper floors, make me run away immediately. They should be more empathetic and immediately understand how it is completely useless for some customers to stick to them with every minimum move.
Obviously this alone is not enough to be a good customer. In business etiquette in the store there are other different points to be analyzed individually.
Clothing
When we enter a shop we avoid presenting ourselves in costume or with a naked back. Trying to always be presentable and respectful towards those who are working for us who may even be in uniform with 40° will not make us go from fools but from being polite.
Animals
If we are in the company of our four-legged friend we try to keep him close to us with a leash. Not everyone loves them. Many are afraid or could they be allergic to their hair and if they had to try an article that our best friend smelled and rubbed against it? We do not think only of ourselves but also of future customers.
Food
I think we all know it, but it's good to say it anyway. You do not enter stores with food in hand. We think it can never happen but it can happen and crumble, stain, stick goods for sale not owned by us is a rude and disrespectful behavior. Not to mention how much eating in front of those who are working is not really the maximum respect.
Test cameras
When we try on a garment if our face is made up we don't have to make the article dirty. How many times do we not buy because we find it dirty around the choker? It happened to me too many times and I cursed the peasant person who tried it before. The dressing rooms leave them as we found them. The goods we do not buy must be returned to the orders that will reposition them.
Exposed goods
Business etiquette is clear. The exhibited items do not touch each other as if we were at home and it would be nice if when a garment opens then it is folded as we found it. Or, at least, first ask the saleswoman if we can open it and after having her attention she will then be the one to fold it.
Discounts
As for the discount, outside the sales period you can ask, God forbid, as they say, "asking is permissible, answering courtesy", but it should not be demanded and we should not be arrogant when asking the question. The choice to do so does not depend on the clerks and is not obligatory towards us.
Always greet
When we leave the store, we always say goodbye and not just when buying. I have noticed that many do this and I still have to understand why. A shop is a service for us. As we expect considerations and greetings I do not see why deny it to those who stay 8 hours in 4 walls at our complete disposal.
In conclusion, we keep in mind that to improve our experience, both as sellers and as customers we must be the first to improve ourselves with due mutual respect. Personally, I know I am difficult as a client but I always try to be as polite as possible so that I can be unassailable.
It only remains for me to wish you a great shopping with sales conscious in the company of a good business etiquette because let's face it, unfounded, we never have anything to wear.