The dreaded and hated swimsuit test is approaching inexorably. Willing or not for most women, it is time to get back in shape without delaying those good intentions made at the beginning of the year and which, punctually, have not been maintained. Promised, no DIY diet or last minute diet 10 kg in a month, no insurmountable sacrifice. Simply follow these 8 tips and the swimsuit test will no longer be our problem. Maybe. ;)
8 tips on how to pass the swimsuit test without sacrifices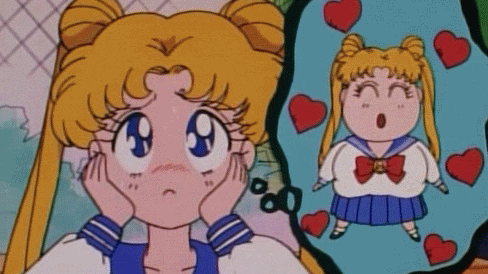 If laziness reigns supreme and we basically care about the right of the goddamn swimsuit test, then these practical tips are by far the best to follow.
We buy the larger two-piece swimsuit. It will not tighten, it will not accentuate the roundness and it will not make us see greased. We accept those extra kilos and let's not insist on wearing a size that no longer fits our body. Alternatively we learn to choose the swimsuit that suits us best.
More than a swimsuit test, let's face it as a test of courage. After having broken the ice on the first day and having noticed that the world goes on the same because it cares a lot about our weight, the next day we will go to the beach much more serene.
If, as every year, we aim for a perfect physical form, this year we take it with philosophy and we accept to be a sphere instead of an hourglass.
We book holidays in the mountains and send swimsuits to that country.
Do we care to have a dry body? We use a nice terry cloth bathrobe.
If no one sees us while we eat it, that sweet really has no calories.
Do we continually try to lose weight but he continues to find us? Let's go to Decathlon. We buy two weights. Let me throw one out of the window and here we have finally lost weight.
But yes, our diet is healthy, so Hello swimsuit test!
The 8 truths to get a "mens sana in corpore sano"
Irony aside, if we really want to pass the swimsuit test and get back into shape without too many sacrifices, it may be enough to start changing/following 8 simple habits. In centuries of studies those undisputed truths have remained to obtain a healthy mens in healthy body able to make us feel better at 360° and to whose long, body, mind and health will thank us.
Sleep at least between 7/8 hours a night.
NEVER skip breakfast, remembering to drink a glass of warm water and lemon at least half an hour before. It is well known that this is the most important meal of the day, let's not neglect it.
Eat LITTLE and OFTEN. At least 5 meals a day divided into breakfast, snack, lunch, snack and dinner helps keep the metabolism active, obtaining a possible constant weight loss. Take care, to lose weight if we swallow more than 2,000 calories a day (and I'm wide, I don't have to exceed 1,500 to lose weight) it takes a miracle.
Chew slowly for better digestion and to help increase satiety.
Drink plenty of water. It helps to drain excess fluids, to (re) wake up the metabolism activity and to get a baby-proof skin.
Fruits and vegetables at every meal. Always.
Prefer whole grain foods. Compared to other foods, they avoid swelling and a sense of heaviness, as well as helping us stay on the line and lose weight.
Exercise. Even a brisk walk for half an hour a day is enough. No excuse, anyone has time to do it.
Having said that, strength and courage, swimsuit test we don't fear you!