Paris. Latitude 048° 51′ 12 N, longitude 02° 20′ 55 E, altitude above sea level 42m. About 1,100 km away from where I am now. A long weekend out of town to celebrate New Year in Paris. My favorite city, full of beautiful memories that I load every time I set foot. The place where perhaps I would find the courage to live if I had to drop everything. With its so romantic air that can make you dream in every corner. Able to make you believe even in what you no longer believe. Bring you back to times you have never experienced simply walking down its streets with Ladurée macarons, a good Starbucks caramel coffee and a freshly baked baguette taken by that little baker at the corner.
New Year in Paris
We left Spruzzetto di Sole with grandparents and with my husband we left for a romantic weekend New Year in Paris. Five days to switch off and live in peace for a while. In spite of those who gave us the unconscious for the risk of attacks, in spite of those who, by making them wanted only to trigger a mechanism of general fear preventing us from doing the most natural thing in this world, living and traveling.
We didn't take crazy pictures, we didn't visit anything, we behaved like two "perfect" French living a Paris at least momentarily serene. Although controlled visually in every corner by the police, I can confirm that I felt in the safest city in the world. I know, it seems strange to say it after the recent events but I assure you that it was really so.
Live Paris from perfect (or almost) Parisians
During our New Year in Paris we ended up singing in a non-touristy place in the center with its owner and customers. Under the effect of the drunk Champagne eating macarons as per our tradition at sunset on the Eiffel Tower we then danced through the streets as if no one saw us. At dinner we ate until the fondue and raclette broke out. Crepes stuffed around Les Villages de Noel Champs-Elysees, brunches from Ladurée and if I rolled after Christmas now I definitely need a crane to move.
Yes, we relaxed and the bedroom had its share. I don't see why not say it. If that is also missing in a relationship it means that it is the end. You know how I feel about it.
At midnight on the 31st I was in the right place at the right time with my person. I was where I wanted to be and I started 2016 happy and peaceful with the hope of going back again. And again and again, to always find her there, waiting for me, with her imposing majesty. That pyramidal monument that has always fascinated me since I was a child without ever understanding the real reason. After all, the structure itself is not as architectural as a Louvre, an Arc de Triomphe or the Basilica of the Sacred Heart. But that wrought iron tower of 1889 hypnotizes me. I would spend hours looking at it and that's what I do every time. My Parisian fixture (together with Ladurée) in which I get lost and in some ways I find myself. La Tour Eiffel. Simply her.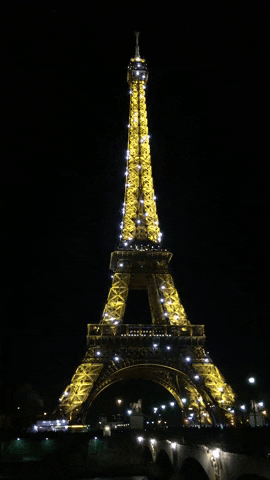 So, with these four lines I tell you about my New Year in Paris, my days ago and my almost total absence on social media (Facebook, Instagram and Twitter). I took time for myself, for us and for my life. To start the new year aware of even more than this city for me always remains that place where I feel good at 360°. Where I feel I and I will dream of getting to know more and better. Finally I let you live a little to you too with some of my shots.
Everything from my New Year in Paris. I wish you travel, often, how and where you want to find that corner of the universe that can make you feel like a child, make you dream and where you will always feel alive. <3